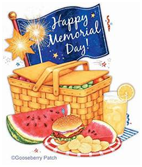 May is now upon us and by the time this message gets out in our "Flivver & Flapper News," a number of our members have already put a few hundred miles on their lovable old flivvers around the Central California back roads during our California Dreamin' Tour. Special thanks go out to Dave Seiler and all the planning committee for putting on a wonderful tour. The man upstairs provided some decent weather.
As for other events in May look for the annual Muckenthaler Car Show on May 18-19, which includes a short drive through Fullerton on Sunday for those who can help with taking dignitaries to the event. At the end of the month there will be another short drive from the Orange Train Depot to Fairhaven Memorial Park to show our cars at their Memorial Day patriotic celebration honoring our veterans.
Also, a big thank you to Rich Dobson for organizing the great Model T Ford display at Orange County Fairgrounds this past month.
Always remember, the only way to get to know your fellow members is to get that flivver out of the garage and join a club event.
Jack