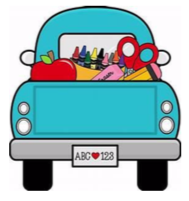 Here we are heading toward the end of summer. Thank you, Jon Traw for organizing a fun tour through the foothills of Orange County on Santiago Canyon Road. We had lunch at Rose Canyon Cantina and Grill in Trabuco Canyon. It was a wonderful day, with great Model T friends and mild weather.
Due to our having such a nice picnic at Tri-City Park, and due to popular demand for a re-run, we will do it again on Sunday, September 22nd at 4:30 pm.
Everyone greatly enjoyed hearing the story of Dennis Holland and Dieter Kutz on their Great Race run from Riverside, California to Tacoma, Washington. Thanks to Rich Dobson again for your help with the video presentation and support at our August general meeting.
This September 14th, get those Flivvers ready for our always fun garage sale tour and lunch. Hopefully we will find some good sales to fill our back sets with all kinds of wonderful treasures.
If all goes well, maybe we can pull together an October run to the Pomona/Ontario area to witness a run by of the giant Union Pacific "Big Boy" steam locomotive 4014. It is the largest operating steam locomotive in the world. A lunch stop will follow if the tour gets planned.
Going on a tour is the best way to get to know new members, or those old stick in the muds that we do not see out much. So, please join us even if in a modern Detroit iron.
Jack