Information as of June 8, 2022
CARS FOR SALE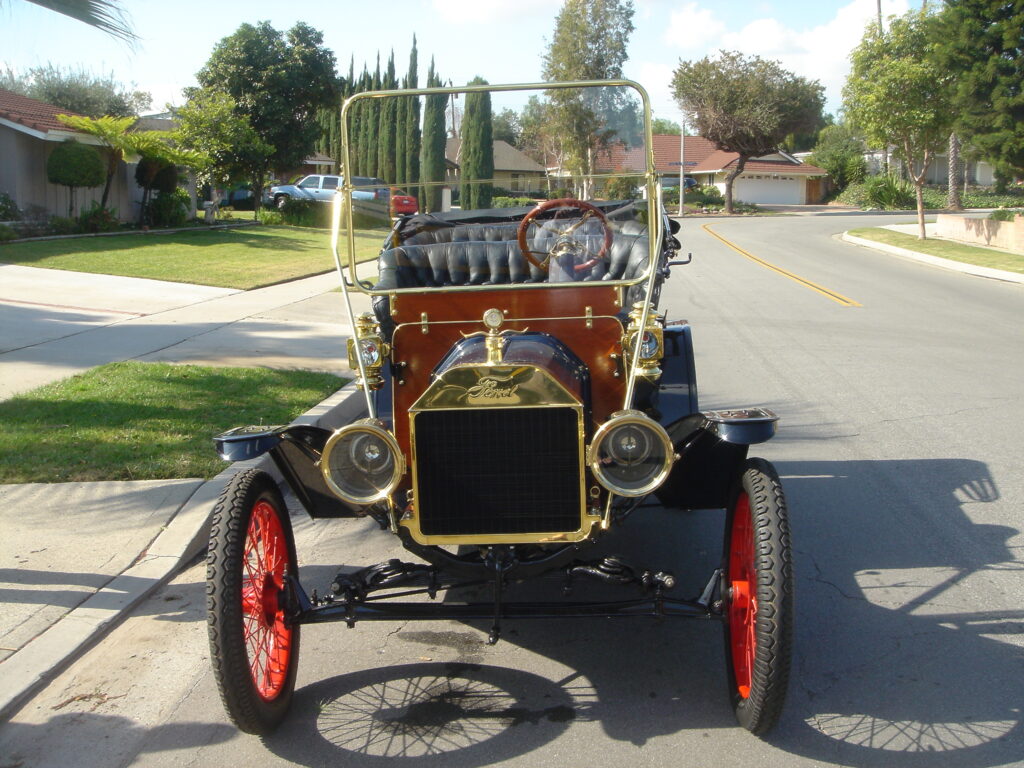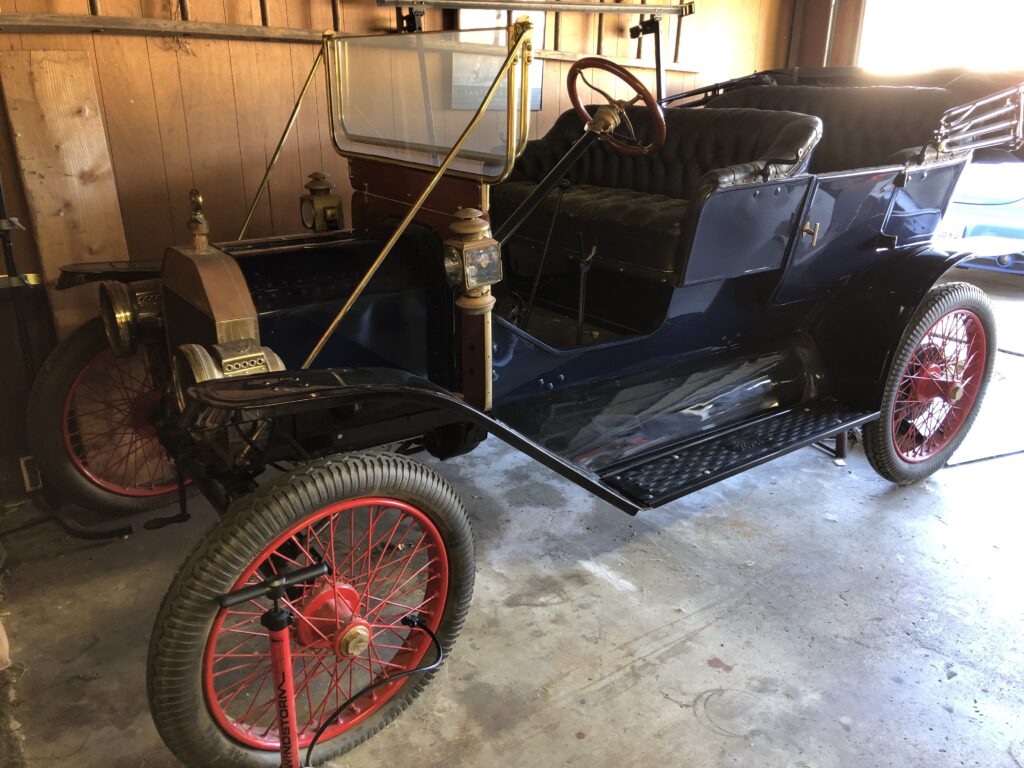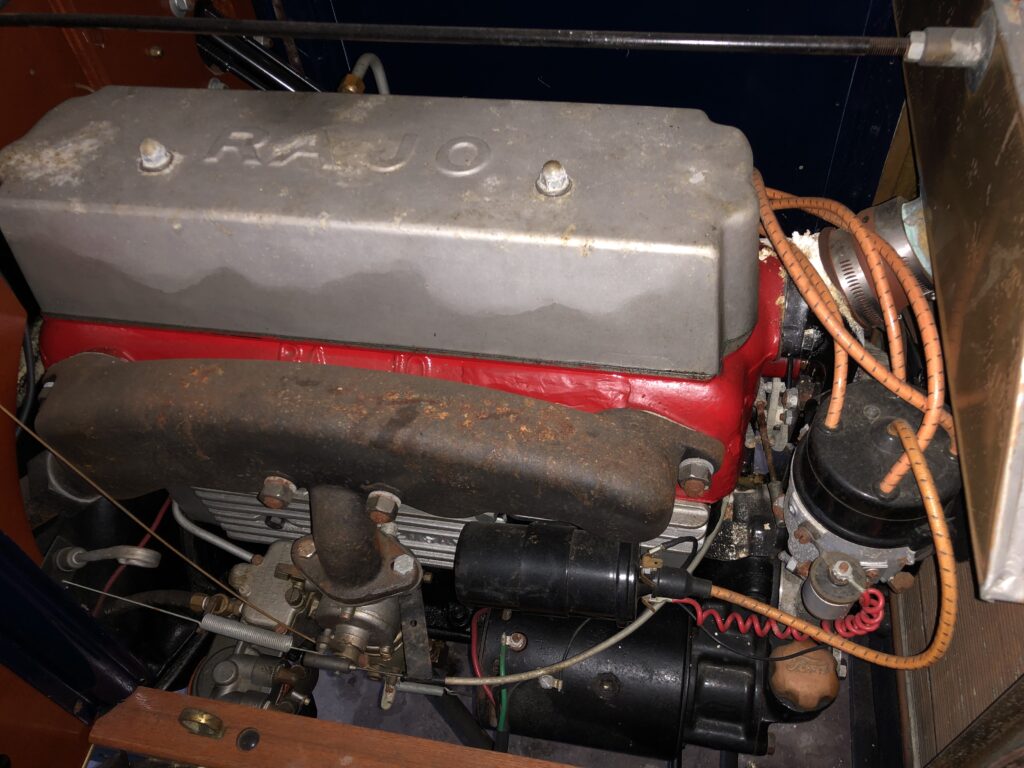 1911 T Touring. Great paint, upholstery and top; engine with Rajo head; electric starter and generator; Buffalo wire wheels; Ruckstell axle, Rocky Mountain brakes. $30,000 obo. Contact Don Haines, Fullerton, (909) 263-7700
1915 T Touring. Runs well, Ruckstell & Rocky Mountain brakes, new front tires, folding front seat for camping. '26 engine with starter, 12 volt. $16,000 obo Bob Jones 714-608-1874
1923 T Touring, painted red and black in fair condition. Five good tires, engine rebuilt by Larry Blair with only about 100 miles on it. Great body, no rust. The wood is in great condition and upholstery and roof are very good. Rocky mountain brakes. Runs on distributor. Hand Claxton horn, fat man steering wheel adaptor. Good title and licensed last in 2020. $9,500. Call Larry Blair (562) 322-2249
1926 T Touring. Very nice condition. Green with cream wheels. Ruckstell and Rocky Mountain brakes, bumpers, wind wings. $18,000 obo. Steve or Jeffrey Marx, (949) 548-1153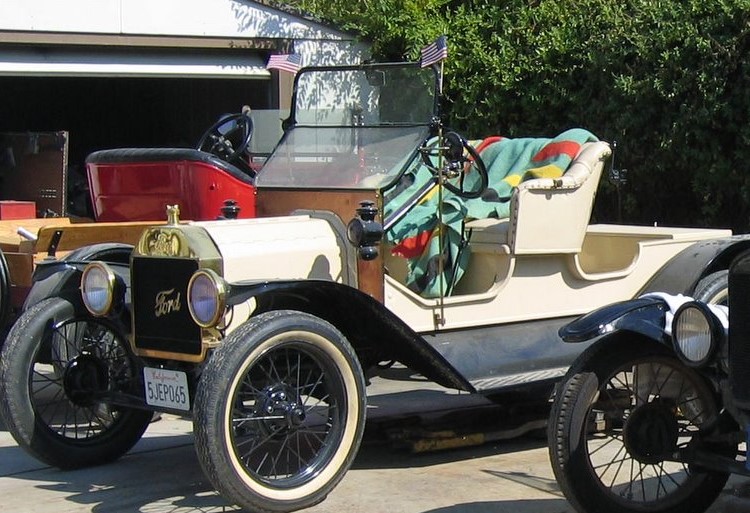 1999 Ford Crown Victoria, Not A Police Car! Been in the family since new, 130,000 miles. Paint good and some normal interior wear on front seats and visors. Asking $3500.00 obo, get great gas mileage. Call for more info, Terry Stokes (714) 716-9128
1931 Model A Deluxe Roadster, dual side mounts, blue with cream whitewall tires. Award winner. $29,500. Bill Harris (714) 330-0374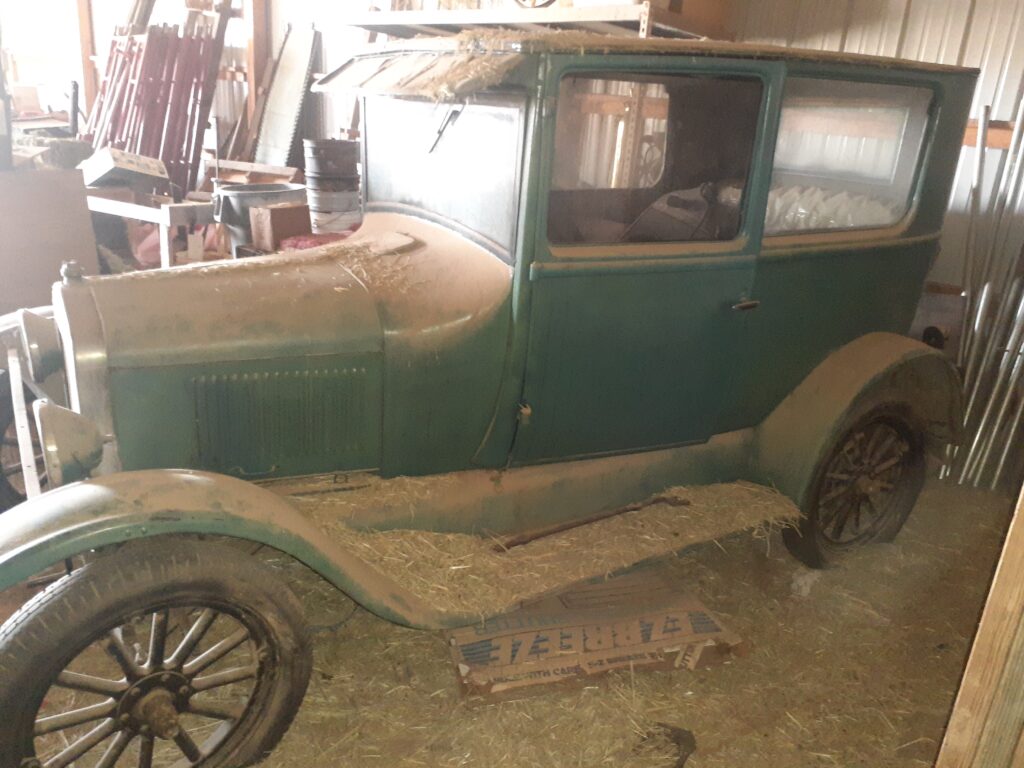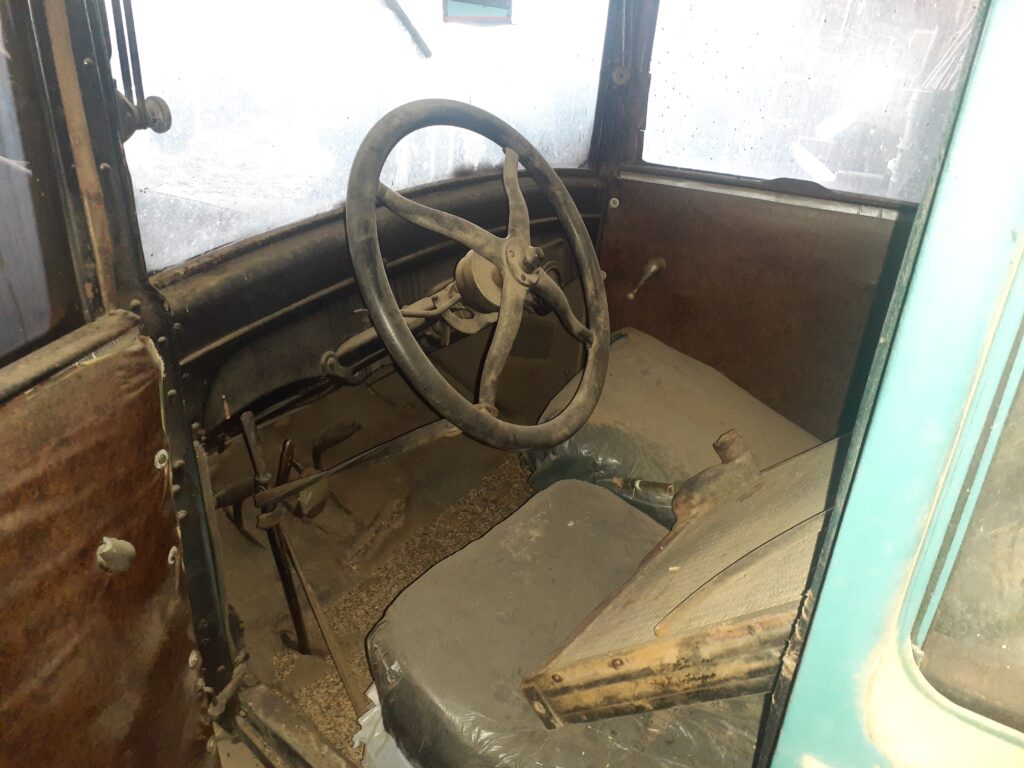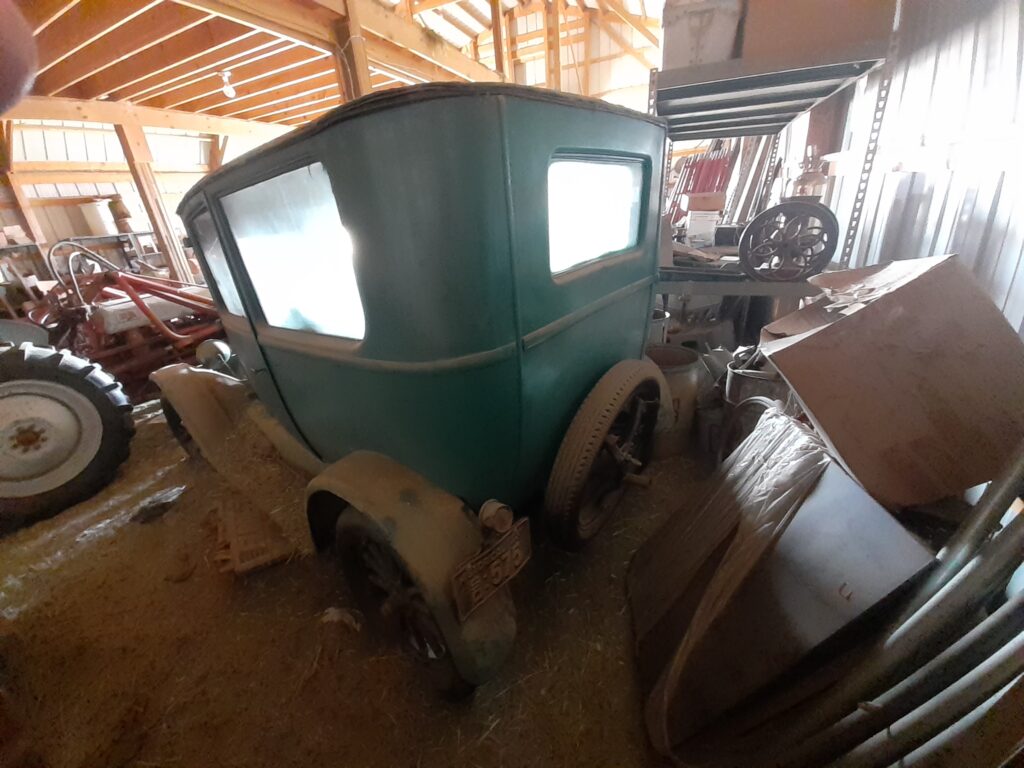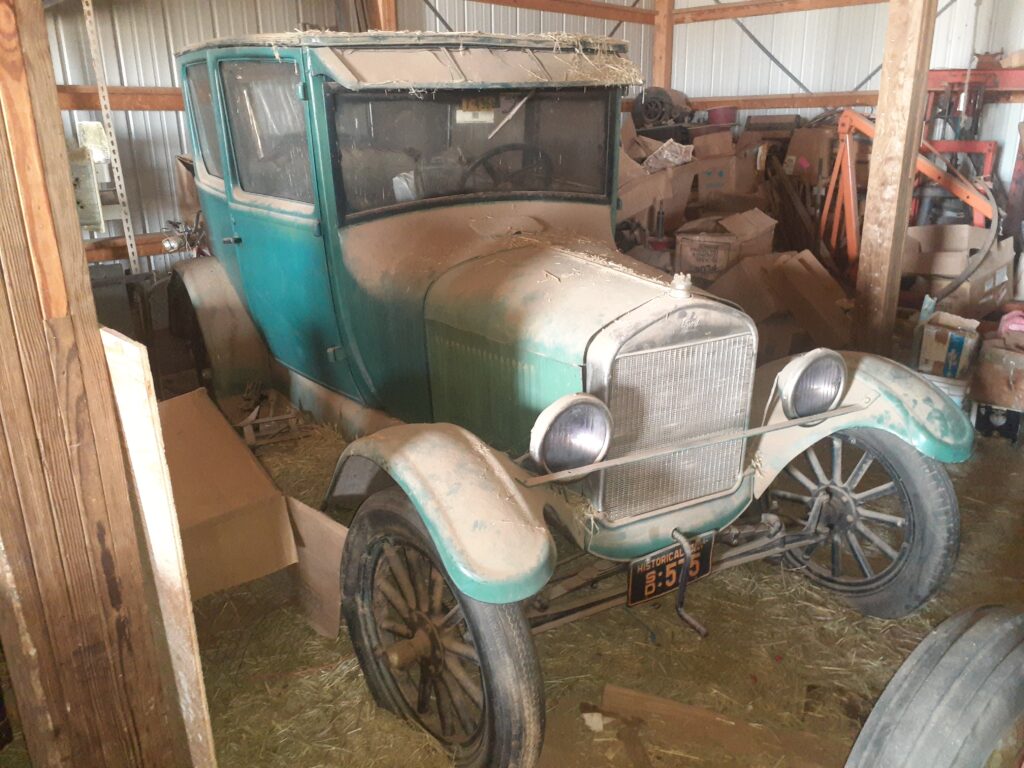 1925 Model T Tudor All original. Does need some restoration. As far as I know it runs. The Model T came from one of the Dakotas—the original owner drove it to CA where my dad purchased it. My dad later trailered it to CO where it sat in an enclosed building. Asking $5000.00. Please contact [email protected] for more info.
Parts for Sale
10 Model T engine blocks, extra cranks. Ray Salman 714-334-8151.
John Von Karvaly (714) 282-1961 – Don't be shy. Replacement parts moderately used, new and rebuilt parts. Huge inventory of parts. Early Holley G carburetors. New batch of rebuilt NH carburetors (sway backs & straight throughs) correct for 1920 – 1927, but fit all Model T's. Rebuilt starters and rebuilt Bendix drives. New product: Adjustable spark and throttle rods, accessory type.
1915/1916 rear Model T fenders, flat top style. New, never been mounted; have surface rust. Need to drill holes and install fender brackets, not included, $275. Early rear model T leaf spring, tapered style. Rusty but good, $75. Call or text Gary Seiler, 714-510-4876
FREE – Five cast iron table saw table extensions (10″ X 24″). Jack Smith (714)529-6653
WANTED
1927 headlight bucket and inner parts. Van Schultz (714) 773-5174
1919-1921 Model T Touring for a friend. Contact Bill Harris at 714-330-0374
Top bows for 26-27 Roadster Pickup. Looking for a 26/27 Roadster, running or not. Sonny Bishop (714) 997-2390
Top windshield tie down brackets 22-25. Mount on front bow and attach to windshield stand tops, for one-man top. John Von Karvaly (714) 282-1961
Ruckstell parts. Jack Smith 714-529-6653
Model T engine repair. Mike Vogelvang (714) 357-5604
Brown Model 115 tail lamp for 1914. Correct mounting bracket for horn tube for 1914. Greg Griffin (714) 312-8330.
Bracket for rear spare for 1921 T Center Door and 1922 Coupe. Randy Ema (714) 914-3004.