Gymkhana
Saturday, October 16th at 8:15 a.m.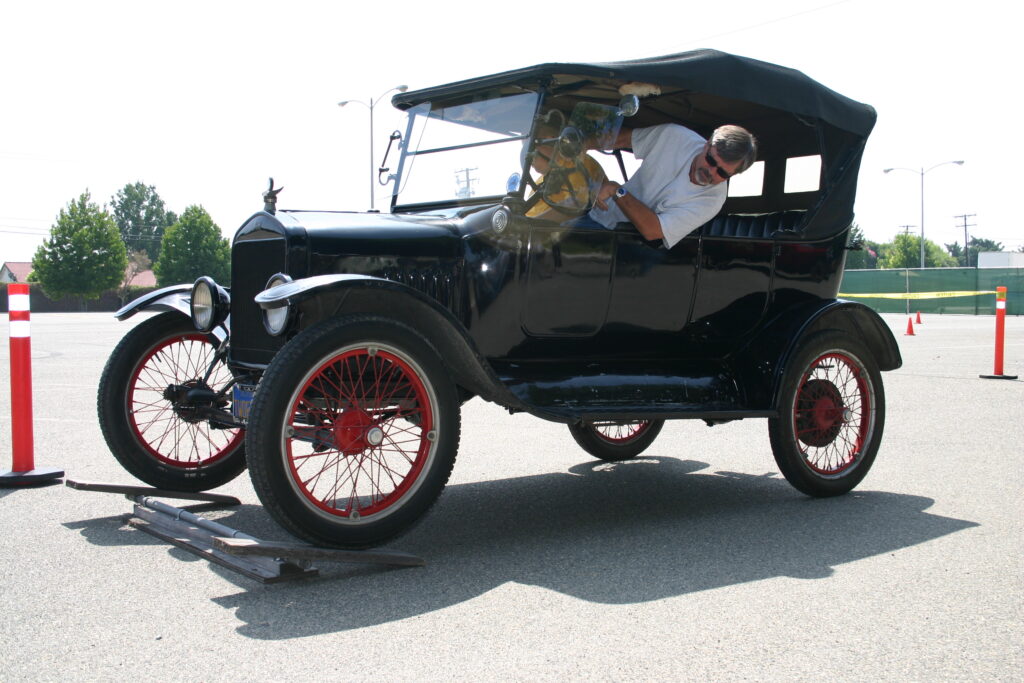 This month we will be testing the skill between Man (woman) and Machine. The Olympics of the Flivvers is back!
There will be 4 fun events for you to enjoy, the Potato Stab, Parallel Park and Apple Bite, the Balance Beam and the Obstacle Course. Everyone starts with 1000 points, mistakes will cost you points: such as stalling your Flivver, hitting the curb, another Flivver, or the Judge.
This year we will be at Searchlight Ministries Church in Fullerton where the Swap Meet was held.
Let's meet at the Train Station at 8:15 am, leave at 8:30 am and be at the Church at 9:00 am.
If you are going to meet at the church, please let Dave know at 714-501-7080 so we are not waiting for you in Orange.