April Tour to Robin Fry's Garage
Saturday, April 17th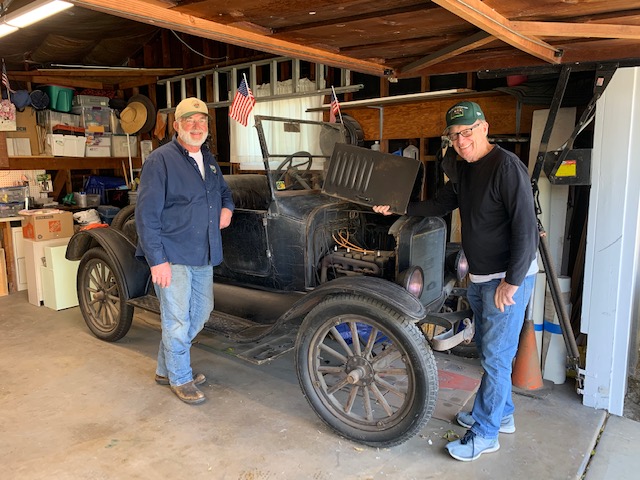 Join us this month as we head to Robin Fry's garage to do some needed maintenance on her 1925 Roadster. It has been a while since it has been on the road. Rich and I met with Robin earlier in March and made a list of items that need some attention. The goal is to make the Flivver road worthy so it can be driven around town and maybe on a couple of tours.
So, if you have some time to donate and want to crawl around on and under a Model T, please join us. If your Flivver is not running and you want to learn a little more about the do's and don'ts of maintenance, this would be a good opportunity. Also, we will provide lunch and drinks for all your hard work. Please call me at 714- 501-7080 if you plan on being there so we will know how many to feed.
Meet at the Orange Train Station on the west side in the back area at 9 am and leave at 9:30 am. Please come join us with your Flivver or modern, it should be a fun day.
If you sign-up and are unable to attend the tour, please call Dave to let him know so the group is not waiting for you. Thank you.
Keep on Touring><><><><><><><Dave