June Tour
Saturday June 3rd
Segerstrom Farm by South Coast Plaza
Meet at the Orange train depot (west side parking lot) at 9:30 am – leave at 10:00 am
We will meet Ted Segerstrom at the farm, who will share with us his love for old cars, tractors, and lots of old farm machinery. The Segerstrom history started with farming lima beans, which grew into the top growers in the world. The Segerstrom family, which owns the South Coast Plaza, still keeps this farmland as a reminder of their heritage.
After a tour of the farm, we will find a good lunch stop on our way home.
Please contact Jack Smith at (714) 529-6653 if you plan to go on this tour and did not sign up.
MAY TOURS
SATURDAY, MAY 20th
This month's tour will be taking us west towards Los Angeles. We are going to visit a company that makes props and animatronics for the movie industry. The name of the company is Cryptic Industries; they are located in City Terrace. They have a shop and make all their items in house.
Let's meet at the train station at 7:30 and leave at 8:00. We will be taking Whittier Blvd most of the way. The second part of our tour day will be stopping in at the American Military Museum on Rosemead Blvd. in El Monte. Pack a picnic lunch and we will stop at Whittier Narrows Rec area for lunch as we head for the Museum. Should be a fun filled day!
Keep on Touring><><><><><><><Dave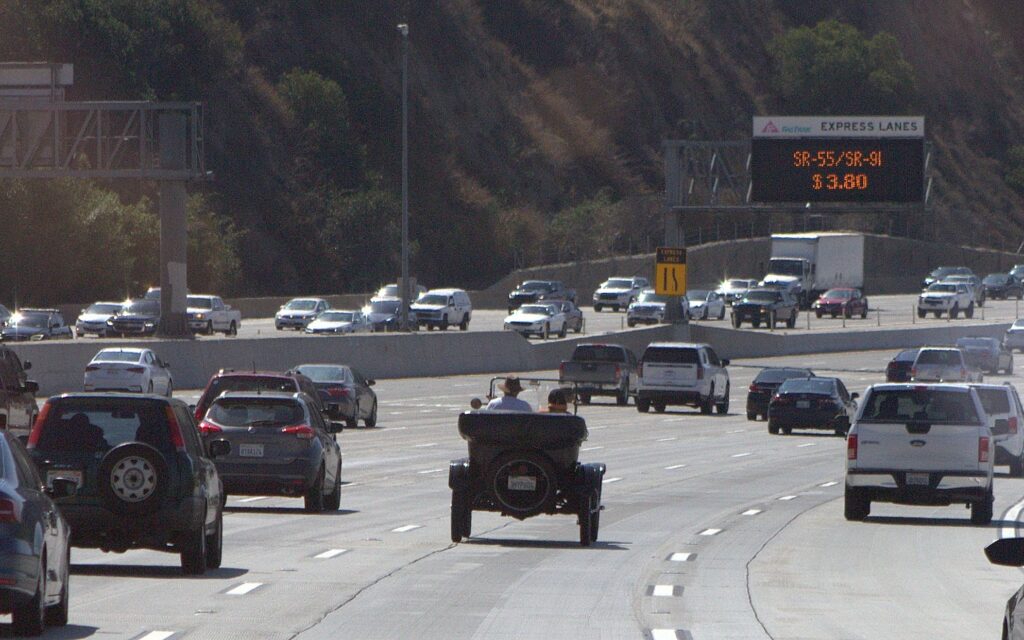 Sunday May 21st, Muckenthaler Motor Car Festival
Meet at the Fullerton Hotel, 1500 S. Raymond Avenue, Fullerton, CA 92831 at 9:00 and leave at 9:30. We will then head over to Fullerton City Hall to pick up dignitaries and then on to the Muckenthaler. Contact Larry Walker (714) 879-8464.
Fairhaven Memorial Cemetery on Memorial Day
Monday May 29th
We will display our cars and enjoy a nice program. We will meet at the Orange Train Station on the west side of the station at the back end around 7:00 am and leave by 7:30 am. They usually provide free hot dogs, chips, and drinks. Plus, we may find someplace to eat lunch afterwards.
Sign up at the May Meeting or contact Jean Knowles 562-693-5859.