Club Potluck at Shaffer Park
1930 N. Shaffer Street in Orange
Tuesday, June 8th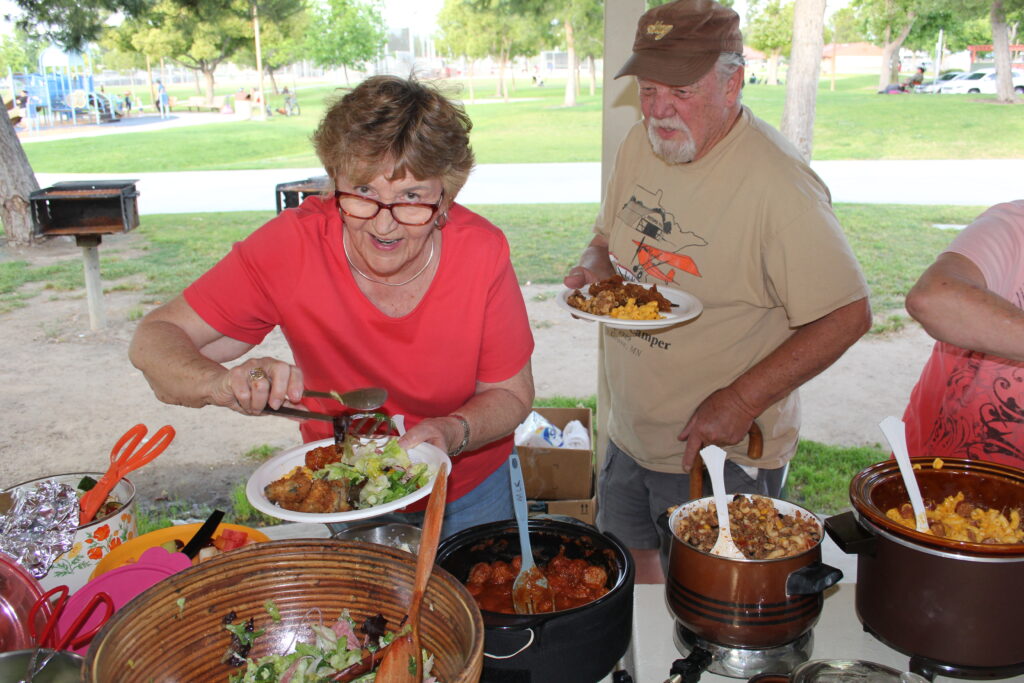 Dinner will start around 6:30 pm, and a short business meeting will follow. For those coming, please bring something to contribute to the potluck as outlined according to the alphabet below. Bring enough to serve 10-12 people.
E – L, R 
Main dishes (casseroles, meats, hot vegetables, etc.)
A-D, M-P 
Salads
S, T – Z
Desserts
There will be electrical outlets for our crockpots or warmers. Paper plates, plastic ware, and drinks will be provided. We will be in the picnic pavilion with tables/benches.
Directions to Shaffer Park, 1930 N. Shaffer, Orange (Between Meats & Taft)
Going South on 55: Take the Lincoln exit and make a left on Tustin Avenue. Then turn right on Meats and left on Shaffer.
Going North on 55: Take Katella exit and go west and turn right on Tustin Avenue.
Then go left on Taft and then right on Shaffer.
Going South or North on the 57: Take the Ball Road exit and go east. Ball Road will become Taft. Then go left on Shaffer.