President's Message
January 2022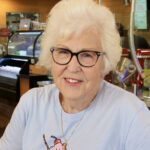 It has been a sad year with the passing of some of our members in 2021. My condolences go out to their families.
In 2022 I hope we can get past the pandemic of two years.
Happy to have Fred Spivey join our Board this year, and we should have some nice programs and tours. Anyone who has an idea for a tour or program is welcome to share it with the Board.
Congratulations to Tim O'Gorman on becoming president of the Long Beach Club.
On the weekend of April 1 & 2 there is a Vintage Trailer Rally at Bonelli Bluffs in San Dimas. We are working on doing a Friday/Saturday campout with them and hopefully a Saturday Tour there for those who would like to go for the day. If you are interested, contact me to let me know your interest (562-693-5859).
Jean