President's Message
September 2021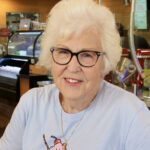 Thank you to Robin Fry for opening up her house and yard for our Pizza and Movie night. Gerry McKinney made a great salad. It was a lot of fun. We will have to do it again next summer.
The rent to use the Villa Park City Hall was raised considerably. Since we are good renters, we were able to lower the rent. However, we will be paying almost double what we have been paying. The board has decided to raise our dues $5 more starting in 2022 to help offset the increase; plus stamps have gone up three cents more. The dues will now be $25 per year.
The National Club is having a membership drive.  The $40 a year for 6 magazines is well worth the money.  News of what is happening in our hobby and information on "how to" fix your T is invaluable.  Eighty (80) of our members are members of the National Club, 45 are not.  We would like those who are not members of the National Club to please consider joining.  If you would like to see what the magazine looks like, there will be copies at the September meeting for you to take.
The National Club also has a Youth Membership for ages 7 thru 17 with a newsletter that is great for the young people. It costs $15 a year for 3 Model T Explorer Newsletters. Benefits are: name badge and membership card, newsletters, contests, prizes and development awards. Plus, Explorer Activities at National Tours. So if you have young children or grandchildren who show an interest in the Model T hobby, consider giving them a Youth Membership.
In October, we will open nominations for the 2022 Board. If you would like to volunteer to be on the board, contact Rich Dobson (714-357-0871). Dave Seiler does Tours about every other year, so his position is open next year; an important one we need to fill. We have 3 tours that are standard each year – Inspection Tour (January), Yard Sale Tour (August), and Light Tour (December). For ideas of tours, we have a log of past tours that can be done again. Anyone with an idea for a tour is always welcome to put it on. Please come forward and volunteer for this position.
Jean
The next board meeting will be hosted by Robin Fry at her home on September 28th at 7:30 pm.