President's Message
May 2023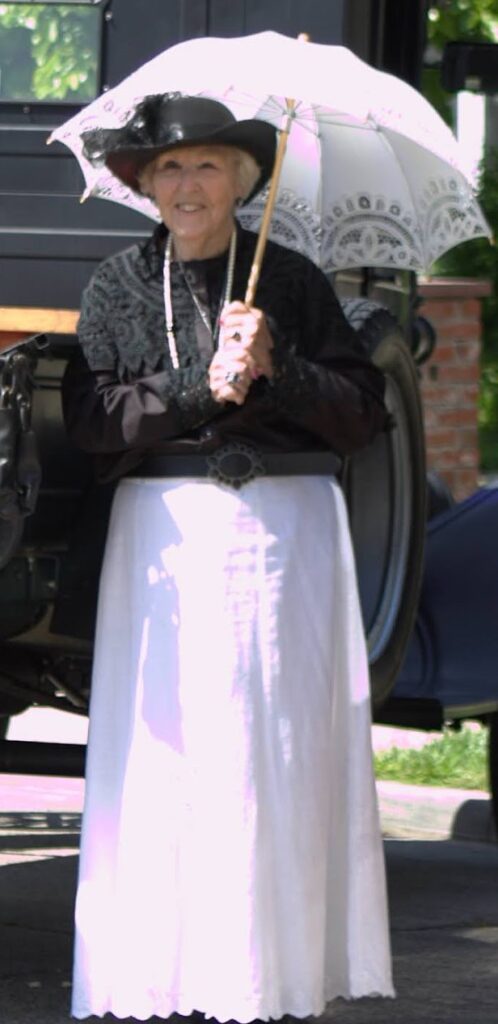 My Granddaughter Morganne and her longtime boyfriend Andrew were married on Satuday, March 25th. It was held at Brewheim Brewery in Anaheim. It was a very nice affair. I was hoping to have a picture to share, but Morganne does not have them as yet. They got engaged last year in May while I was visiting family in Tennessee. I have 4 other granddaughters that I hope have wedding bells sometime in the future.
The photo shoot will give us a lot of good pictures. We had a good turnout of cars and most were dressed in period type costumes. A BIG THANK YOU TO Mike and Anke Vogelvang for hosting the event and treating us to a nice lunch.
We have 8 coming to the Ladies Tea. I had hoped to see more ladies attending. It should be a fun event.
Due to Covid we were not able to attend the annual Memorial Day event at Fairhaven for 3 years. We will be going this year on Monday, May 29th. Be sure to sign up at the May Meeting.
Next month is time for our annual meeting potluck where we have a great array of good food.
Jean