Updated November 5, 2020
WANTED
Top windshield tie down brackets 22-25. Mount on front bow and attach to windshield stand tops, for one-man top. John Von Karvaly (714) 282-1961
Top irons and bows for '15 Roadster. Jon Traw (562) 652-8827, [email protected]
1926 Tudor radiator shroud for new high radiator (18.5″ core, 22″ overall). Need both upper and lower pieces. Useable or repairable. Call Jack Blum at (714) 608-6000
Spare tire holder for '27 Fordor. Contact John Burrell at 949-492-4255.
Speedometer with cable, etc. for 1915 Model T. Also, running board gas, oil and water cans. Contact John Bothwell at 949-294-5719.
PARTS FOR SALE
Holley NH carburetors. rebuilt sway backs & straight through, correct 1920 – 1927 (but fit ALL Model T's.) Plus, earlier Holly G carburetors and rebuilt Bendix drives. John Von Karvaly (714) 282-1961
3 Model T overhead valve heads: 1 Te-Go by Jim Culbert; 1 overhead cam by Nyle Reed; and 1 overhead cam by Gemsa. All are N.O.S. Some need to be finished machined. Ray Salman (714) 334-8151
2 – 15" wheels, like new (less than 500 miles on them on a small box trailer). $50/pair. Dale Moody (714) 529-9585
30" x 3-1/2" Tire, Leonard Morris, (714) 423-9448
CARS FOR SALE
1915 Touring Car – $15,000 or best offer, contact Carrie at [email protected] or phone 310-469-1539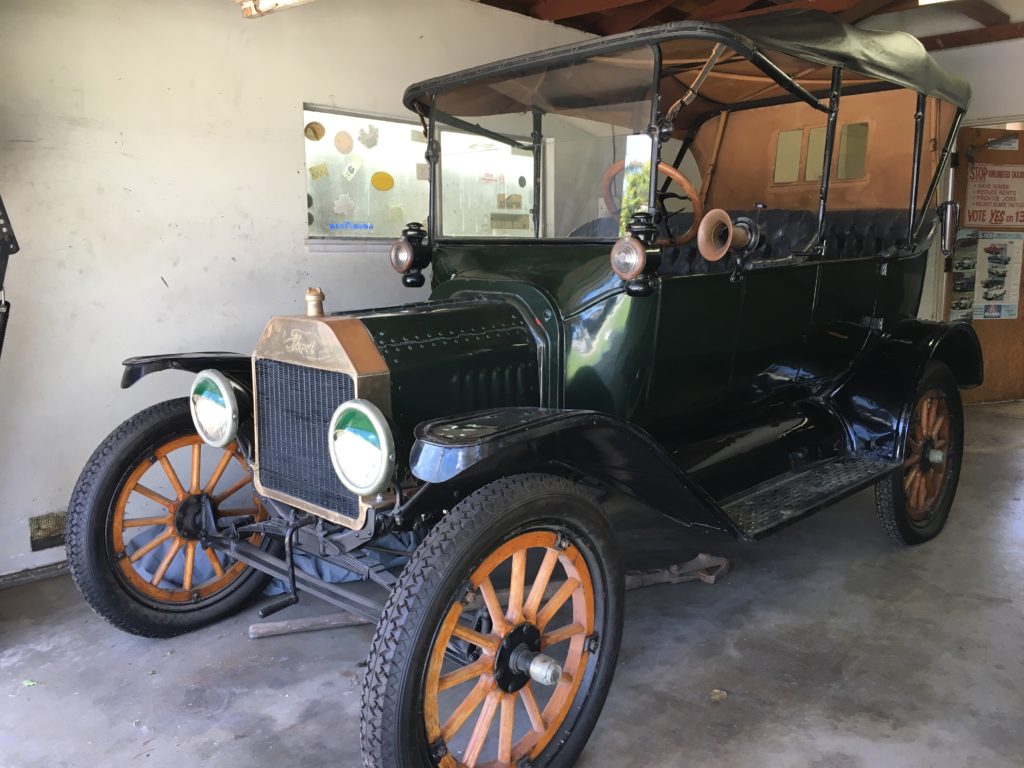 Frank Watt built Depot Hack body with new Rootlieb 1916 style fenders, running boards, splash aprons & frame. Call Dan Rennich (714)828-0791.
1919 full fender speedster, wire wheels, ruckstell, dual carbs, and more. Owned by the late Bob Robb in Lake Forest. Contact Scott Wisdom -949-701-7232 to see the car and make an offer
1927 Roadster with wood wheels. Contact Bill Myers 714-779-2201 or email [email protected]