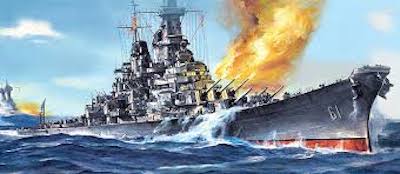 February 15th Tour – Battleship Iowa
The USS Iowa, located at the Port of Los Angeles in San Pedro, was originally commissioned in 1943, and served during World War II, the Korean War, and through the Cold War.
During our visit of this historic vessel, we will have access to numerous areas on board including the main deck, The Roosevelt Cabin, and the 2nd/3rd deck museum.
The club has made special arrangements for a two-hour guided tour of the ship followed by a box lunch in the Enlisted Mess dining room.
Our "discounted group rate" for Battleship Iowa admittance including a box lunch is:
$29 per adult (ages 12-61)
$27 for Seniors (ages 62+), Military (active, retired, veterans)
$23 for Youth (ages 3-11) and FREE for Child (ages 2 and under)
Box lunches include your choice of sandwich (turkey, ham, sub, or vegetarian), chips, cookie, and water. IMPORTANT: Need you box lunch order by the February 11th general meeting.
Our Model Ts and vintage cars can be parked directly in front of the ship for free. Modern cars will need to use adjacent parking, free the first hour and $2 per hour thereafter.
Plan to meet at the Orange Train Station parking lot (on the west side of the tracks at the back) around 7:30 a.m. We will depart for the Port of Los Angeles promptly at 8:00 a.m.
For those that want to meet along the route, we make a stop at the Taco Bell in Cypress at the shopping center located on the northwest corner of Katella and Knott Avenue. We should arrive and depart from there at approximately 8:30 a.m.
We're estimating the 30 mile drive will take our Model Ts and other old cars 1-1/2 to 2 hours. Of course, modern cars are welcome. We don't want anyone to miss this outing.
See the flyer included with this month's club newsletter for sign up or contact Tour Director Rich Dobson at 714-357-0871 or [email protected]