"Wrightwood Tour" – October 17, 2020
Seventeen brave souls in seven of Detroit's finest iron made the voyage to the mountains up the back roads to Wrightwood. We left the heart of Orange at 7:30 A.M. to beat the heat, hoping to get back home at a reasonable time (more about that later!).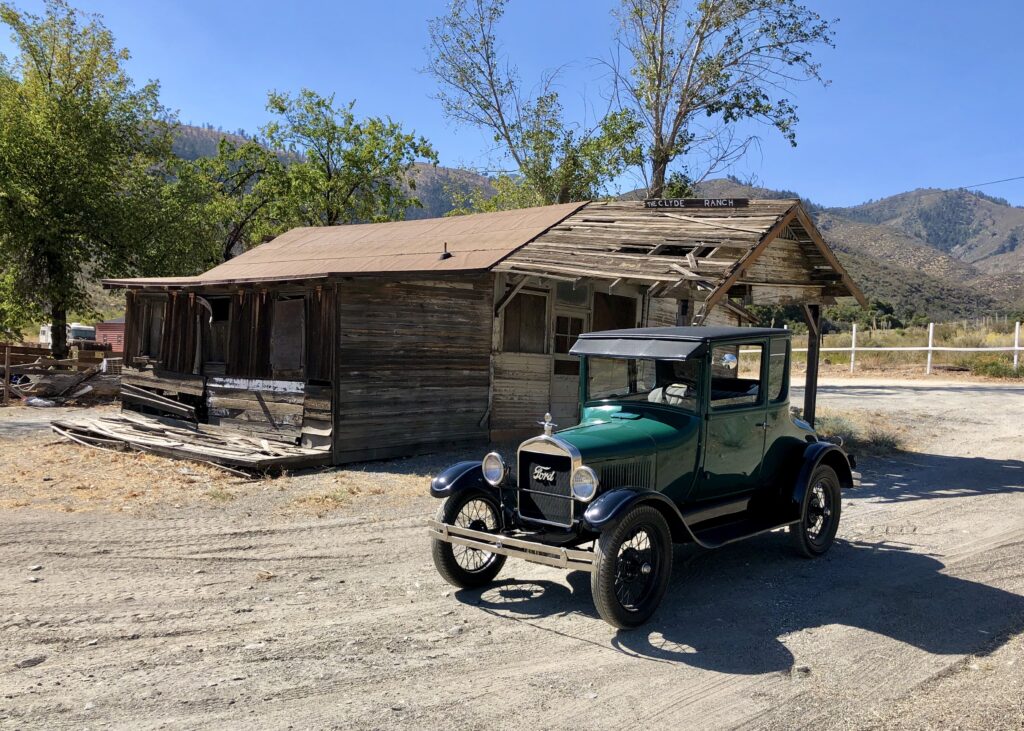 We wound through the OC heading to Corona to pick up a northerly route to get us to Lytle Creek road, the road that runs along the mountains to Glen Helen and Devore. Little did we know the 15 freeway was down to 1 lane heading north, so everyone was using Lytle Creek road. It took us almost 2 hours to do this section of our trip!
Once we got through that mess, stopped for gas and other essential needs we were off up the canyon to our destination. Gary's sedan over heated part way so we stopped cooled down, added water and off we went. We traveled up old Route 66 till it ended, turned off the highway, crossed the railroad tracks and started up the dirt road. It was a couple of miles of rocky, sandy fun road, then a left turn on to Lone Pine road heading up to the planned lunch stop. A few of us stopped part way up at Clyde's Gas Station (1918 to ????) and waited for the rest. Found out Gary overheated again and blew a head gasket and was on the trouble trailer.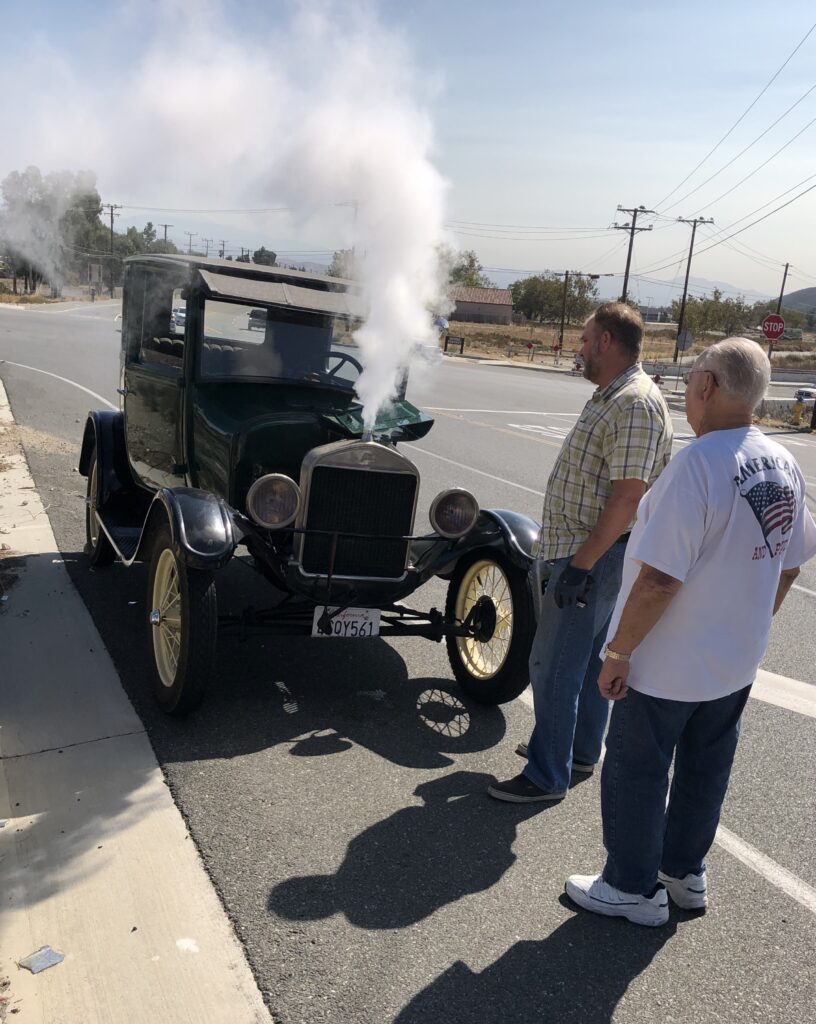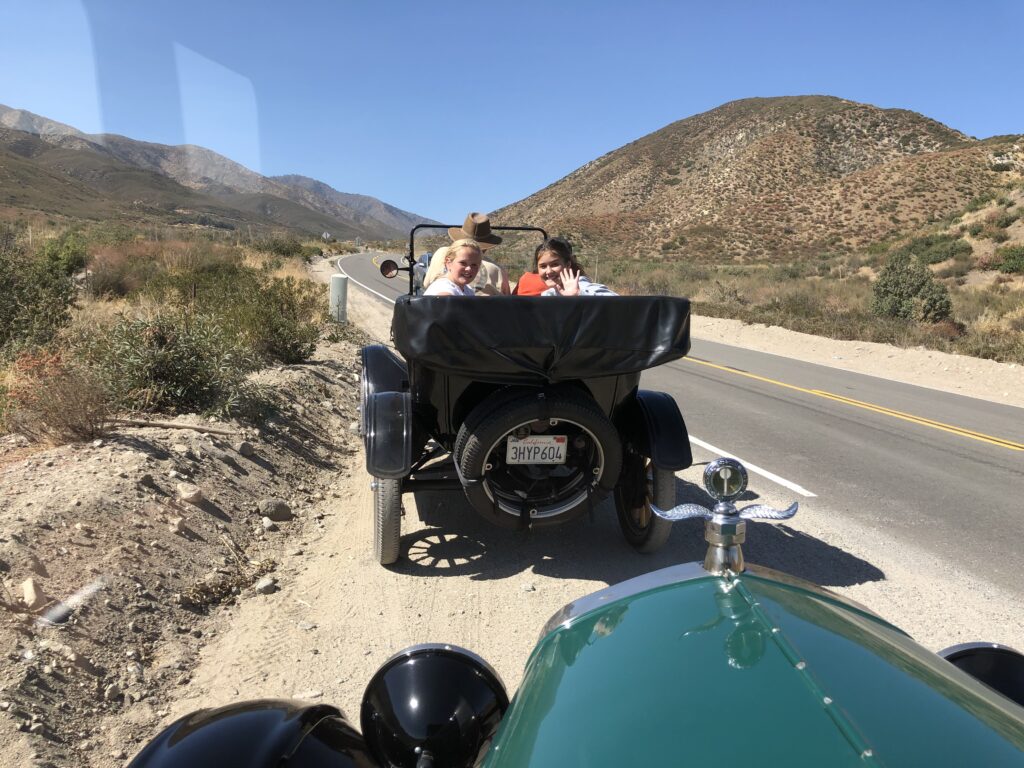 Once the rest of the group arrived we had lunch at Clyde's because it was almost 2 o'clock. Went the rest of the way up to Wrightwood, had a fender bender in town, Dale Moody's brake band failed and ran into John and Marie's pick up. The Moody's were towed home.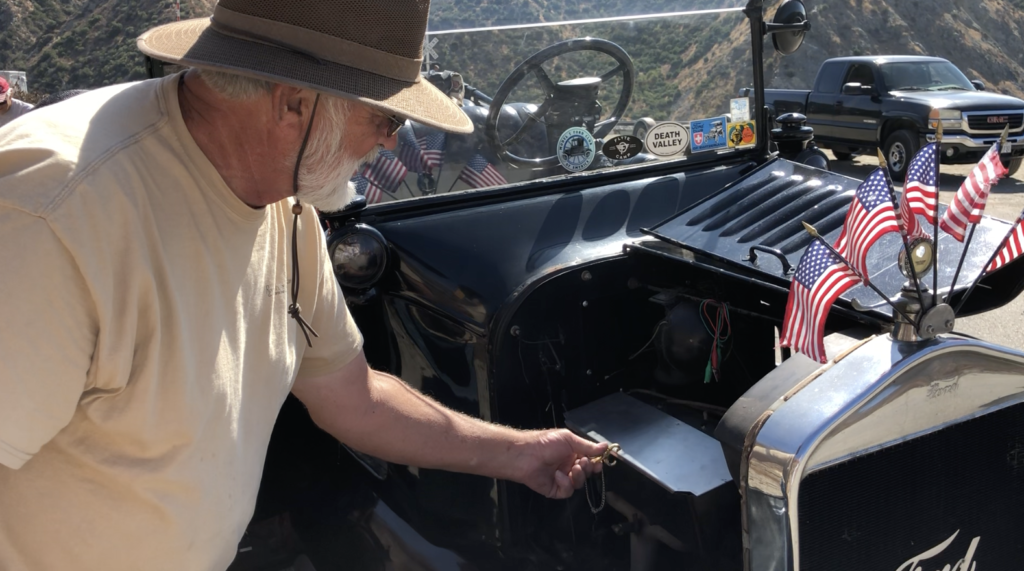 We turned around and headed for home, it was dark o'clock for most of us when we hit the front door. It was a long day, but a great test of durability for the Flivvers. Thanks for joining us.
Keep on Touring><><><><><><><Dave