MODEL T WORK PARTY TOUR
April 17, 2021
We had a Saturday Model T work party at one of our member's house. The "T" has been in the family since 1940 and in need of some "TLC" as it has not been driven in a few years. Sixteen members of our club joined in to service this 1925 roadster.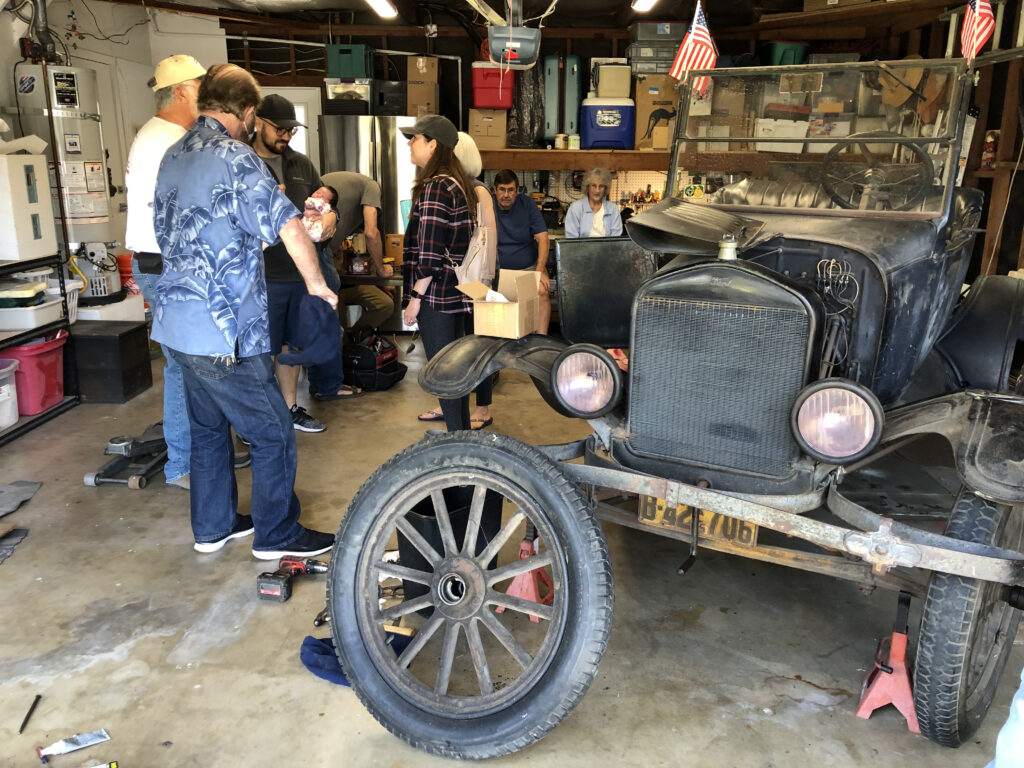 We found three bad, cracked, bearings in the front end and two bad bearing races. Luckily one of our group had the needed replacement parts and saved the day.  We also changed the oil and greased all that was in need of grease.  Changed the battery, did a compression test on all cylinders, all were 45+.
We work for food! And, this work party was no exception. Subway sandwiches and ice cream sandwiches kept us going and on the job.
After all was checked and adjusted, we fired it up. After a little shaking and rattling it settled down and ran great! Took it out for a run around the block a few times. A few more tweaks and this Model T will be ready to tour!